I want to try to start doing this weekly, as much as I can. For some reason, my CEBV is super bad so far this year, with all kinds of depression attached to it. My hope is that these will give perspective on how I'm doing, to help me feel less frustrated.
Feeling:
Tired, achey- I'm thinking I'm in the middle of an EBV flare-up, because it's been 4 weeks now and it's not actually getting better.
Reading:
I'm only two chapters in, but so far, so good (as usual!)
Listening to:
It's as interesting and atmospherically creepy as the last book of hers I read (In the Woods). I really want to continue the entire Dublin Murder Squad, on audiobook, because Irish accents are beautiful.
Watching:
Wonder Woman- the library DVD keeps getting stuck partway through, so I couldn't finish it last night. I'll try again tonight.
I also just finished Their Finest (which is a drama/romance, not a comedy), and the most recent season of Doctor Who.
Excited about:
Uhmmm…..
Working on:
Bullet Journaling


I'm not yet in the habit of doing it daily, but I'm tracking my habits and food groups eaten, so that's a start. Coloring in boxes on a grid is pretty much the extent of my art skills. And that's ok. If I can stick with the tracking for three months, I'll splurge on those gorgeous layout stickers people sell on Etsy, so my journal is pretty. Do you have any favorite BuJo sticker shops?
OTSP Secret Sister


As usual, I've already planned out each month's theme and purchased about 70% of the items I expect to send. Which means, of course, I'll be impulse-buying twice as much stuff as time goes one. What can I say? I love it. I hope she does, too, because she sounds like someone I'd be friends with immediately, if we lived in the same area. My own (sending to me) secret sis said something similar, so I can't wait to get to know her through correspondence, too.
Printcess


I was excited to roll out some new things, until I did a cost analysis. Printcess has been fun for the past 5 years, but recently it's lost the glimmer. I'd love to open a new shop, making potion bottles, with all the supplies I have, but the thought of all that prep is frankly exhausting. And I don't have the capital to spend on more branding (business cards, labels, shipping supplies, etc.) I can't tell if this is the depression talking, or if I'm ready to stop doing new things with the shop (which, to be honest, I didn't do anything new last year, either), so for now I'm coasting.
Health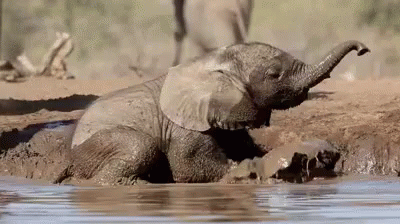 Trying to rotate food families (three days between eating something in the same food family, such as peanuts and lentils), trying to eat high purine protein foods 3+ days per week, trying to eat candida-killing foods 7 days/week, trying to eat more sodium- and potassium-rich foods 3+ days/week, trying to avoid sugar (as well as all of the things my body is sensitive to)…it's exhausting. And I *hate* feeling like I have no choices. I'd rather just go Paleo or something and leave it at that.
I haven't yet been able to work out at the gym twice/week for more than a week (thanks, chronic fatigue!), but I have been walking 1+ miles twice/week at work, so I hope I'm working up to it. Still coming to terms with the fact that my body doesn't recover from activity or stress, apparently. And although I know at this point it's better for me to learn how to relax and recover, I feel like a lump.
I've also finally admitted to myself that I suffer from depression (and this odd anxiety that won't go away). So finding a therapist is next on my list of things to do.